The Original Ninfa's on Navigation is expanding to Blvd Place, a mixed-use development in Houston's Galleria area.
The Mexican restaurant will open in late spring 2019 in the 6,326-square-foot space at 1700 Post Oak Blvd., #1-190, which was originally occupied by Peska, according to press releases from Legacy Restaurants and Blvd Place owner Whitestone REIT (NYSE: WSR). This location will be known as The Original Ninfa's Uptown Houston.
"We have been looking for a premier location for the first 'new' Original Ninfa's, and we have been focused on the Galleria/Uptown area for some time," Legacy Restaurants CEO Jonathan Horowitz said in his company's release. "The size of this space and its location are just what we were searching for."
Emily Durham and Lance Gilliam with Waterman Steele Real Estate Advisors represented Legacy Restaurants in the lease, according to a spokesperson.
Houston-based Legacy — which owns The Original Ninfa's, Antone's Famous Po' Boys and the newly announced Mama Ninfa's Tacos y Tortas — plans to begin making modifications and updates to the space this fall. The interior will be designed by Austin-based architect and designer Michael Hsu and his team, which are also working on the new Mama Ninfa's concept. Houston-based Construction Concepts will build out the renovations.
The restaurant will have seating for about 280 guests, including 100 outside seats in three different covered patio areas. The 180 inside seats will include 50 in the expanded bar area and 40 in a flexible private dining room. The kitchen will be expanded to add a wood-burning oven and wood-burning grill, which "have become fixtures at The Original Ninfa's on Navigation," per Legacy's release. There will also be a tortilla-making station visible to diners.
"We obviously can't recreate the interior design of the 45-year-old restaurant on Navigation, but we will make this modern location feel as comfortable and inviting as The Original," Horowitz said in the release. "It will both be an homage to the Navigation restaurant and an appealing destination for customers who live and/or work in the Uptown Houston area."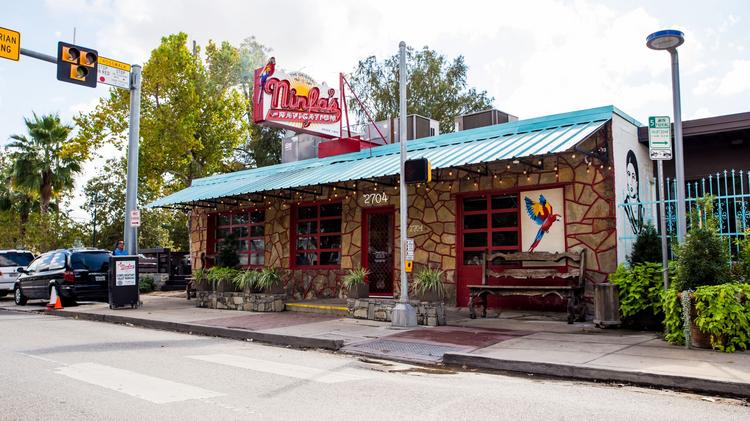 Alex Padilla, Legacy Restaurants' executive chef and head of the Navigation location's kitchen since 2006, will oversee the new restaurant's kitchen operations as corporate chef. Legacy plans to hire a chef de cuisine for the new restaurant in the coming months. Legacy will give some current employees the opportunity to move to the new location and plans to hire at least 100 additional workers.
Overall, the new location's menu and pricing will be essentially the same as what's offered at the Navigation location.
"As for the restaurant itself, we don't see the need to make any significant changes to The Original Ninfa's formula – both the classic items and the exciting new additions chef Padilla has made over the past 12 years are extremely popular with our guests," Horowitz said in the release. "If it's not broken, we're not going to try to fix it."