While road construction continues outside Harry's Restaurant and Cafe, a decades-old breakfast and lunch destination on the edge of Montrose and Midtown, the restaurant powered down in early July to make some much-needed renovations inside.
"Yes, we are remodeling," one of the owners John Platsas told Chron.comthis week. "We're powering through to make everything better."
Construction on the Gillette Trunkline Project has torn up Tuam and Bagby streets around Harry's. The project is meant to improve storm drainage in the area, but it did put Harry's in a bind when construction would block the entrance to the restaurant.
"Construction has been pretty bad lately," Platsas said. "We're hoping they will get done as soon as possible."
Platsas said that they are taking advantage of the situation by making some major changes to the site's interior. The aim is to make the dining room a little more modern and unique with new tables and flooring.
The new interior was designed by Ferenc Dreef from Kollectiv design group and the construction is being handled by Joshua Weisman from Construction Concepts.
"We will have a brand new patio area, an expanded waiting area to minimize traffic inside, plus some new food items," Platsas said. "We are also rolling out a new expanded coffee menu."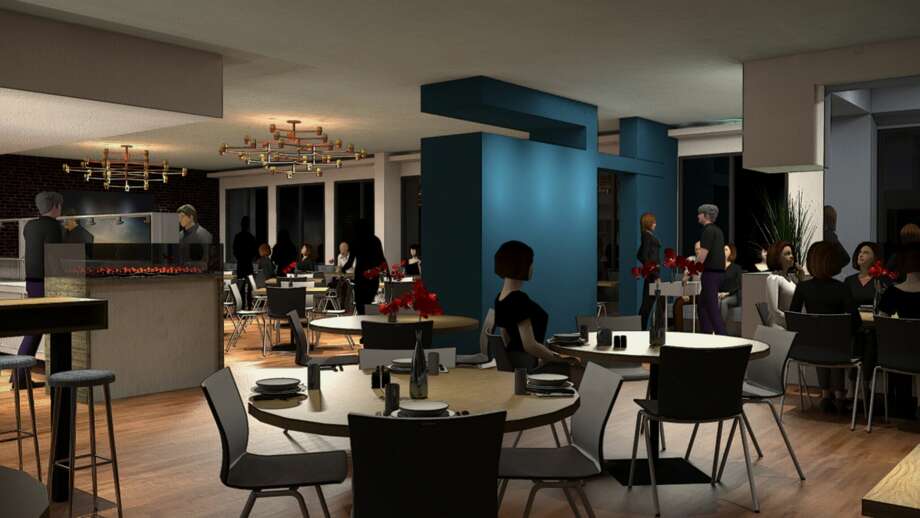 Harry's is slated to reopen for business Aug. 28, according to Platsas.
The roots of Harry's go all the way back to 1948 when Eugene Pavlovich opened it as a standard, steam table diner.
BOILED HAKE?: Vintage menus show which foods Americans used to love
The Platsas family came into the picture in 1993 when husband and wife team Johnny Platsas and Patrica acquired the place injected Greek and South American flavors into the mix. The building as most know it now was constructed in 2003 to catch up with the ever-changing neighborhood.
These days, Houstonians of all ages rub shoulders during breakfast and lunch hours. Customers now nearly have the daily lunch specials memorized and look forward to breakfast items like the pancake omelet and chicken and waffles.
Platsas also said that the family is looking to expand within the next year and is scouting a second location at the moment but that will need to wait until this location's renovation is completed.
"This is the mothership, as our family says," Platsas said. "We need to get this one good to go first before we start on something new."